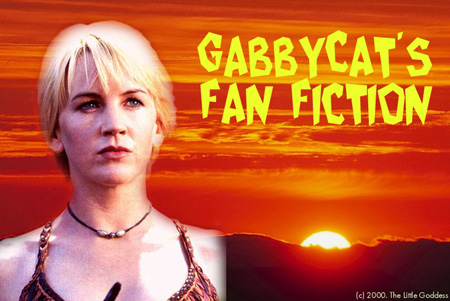 Welcome to the home of
GabbyCat's Fan Fiction.


Here you will find stories based on the characters from the
Xena:Warrior Princess (tm) tv series.
You are visitor to this page.
All works contained on this site are the property of GabbyCat (c) 2000.
Please take note: Some of the stories found here contain references to / details of
sexual relations between same sex partners. If you are under age or are offended
by such things, please hit your browser's BACK button now.
This page was last updated on:
Thursday, 25 January 2001 15:17
---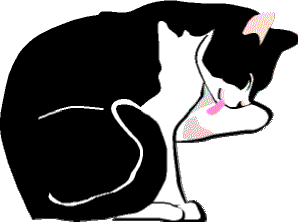 GabbyCat's Stories
So far this site contains only one story, but keep watching, there are more to come.

Running - added 30th May, 2000
---
Contacts:
the bard: gabbycat@miaow.co.uk
the page administrator: TheLittleGoddess@aol.com
---
For other Xenaverse Links click here.
Back to Main Index