Welcome to Thenorm's home.


Herein lies the writings of the bard known as thenorm
These writings include stories based upon the tv series Xena: Warrior Princess,
as well as a selection of original non-fan fic material.
BE AWARE: This site contains works that depict loving
relationships between same-sex partners. Some stories
may contain violence and profanity, so if you are
offended by such, please check the disclaimers.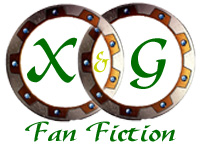 There are currently 117 poems listed here
Titles A - Z
[A] [B] [C] [D] [E] [F] [G] [H] [I] [J] [K] [L] [M] [N]
[O] [P] [Q] [R] [S] [T] [U] [V] [W] [X] [Y] [Z]
to read more poetry by another bard visit
Morning Song's Poetry Site

View My Guestbook
Sign My Guestbook

All works on this site are © thenorm.
This page is maintained by The Little Goddess


Kevin Tod Smith 1963 - 2002